Easy steps to prevent your active apps from closing after screen off for some certain time ⌚.
This is one bad reason people keep their device backlight 🚦 display time for a longer period of time in order to avoid the program from closing.
Ever wondered why downloading movies, games or documents with uc browser, chrome, opera and the rest, and all of a sudden the download stops. Now you will have to reopen to app for download to Continue again.
Solution to that is come now. 
Open your xmanager application 
Now click on settings icon at the top right side of the screen.
Now select protected apps
You can now tick ✅ the applications you want to be protected after screen off.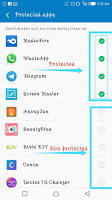 The unticked apps will be cleaned automatically when screen off.
You can also deactivate auto cleanup when screen off.
Or
Better still lock 🔒 the application from the minimising prompt (prevents closing app by mistake)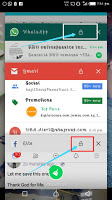 When done you can now activate download while you sleep and be rest assured of successful download the next morning.
Happy Downloading!! 
Join our telegram group and channel
t.me/LDPHblog  Group link
t.me/techLDPH Channel Link