– Redmi Note 11 Release Date and Leaks revealed
It is confirmed that the Redmi Note 11 will arrive officially next week on 28 October 2021.
However, Redmi hasn't yet exposed any head specifications, but we now have head images that perfectly reveal the design of the device (Xiaomi Note 11).


Firstly, we sighted only the teaser images from a few sides, but Redmi has now officially shared amazing images that leave a few to the imagination.
Redmi Note 11 official image view
The above image displays the Redmi Note 11 in its Misty Forest (machine translated from Chinese) color variant.


We can further see flat edges, a USB type C port, and JBL tuned speakers at the bottom.
At the above edge, there is a 3.5mm headphone jack and another JBL tuned stereo speaker next to the usual IR blaster.
The right side has a volume rocker button and a power button that doubles as the fingerprint sensor. Just as we have on the Redmi note 9 pro and  Redmi Note 10 Pro…
---
Also read: How to Increase Android Refresh rate to 120Hz on Redmi note 10 pro
---
The main camera looks a-lot like the Redmi 10 with its triple-lens setup and an LED flash. The main camera at the top is surrounded by a super amazing metal housing.


Redmi has acknowledged that the Note 11 is going to be 8.34mm thick, but has not revealed its dimensions or weight yet. So, we further anticipate for that…
Redmi Note 11 Official release date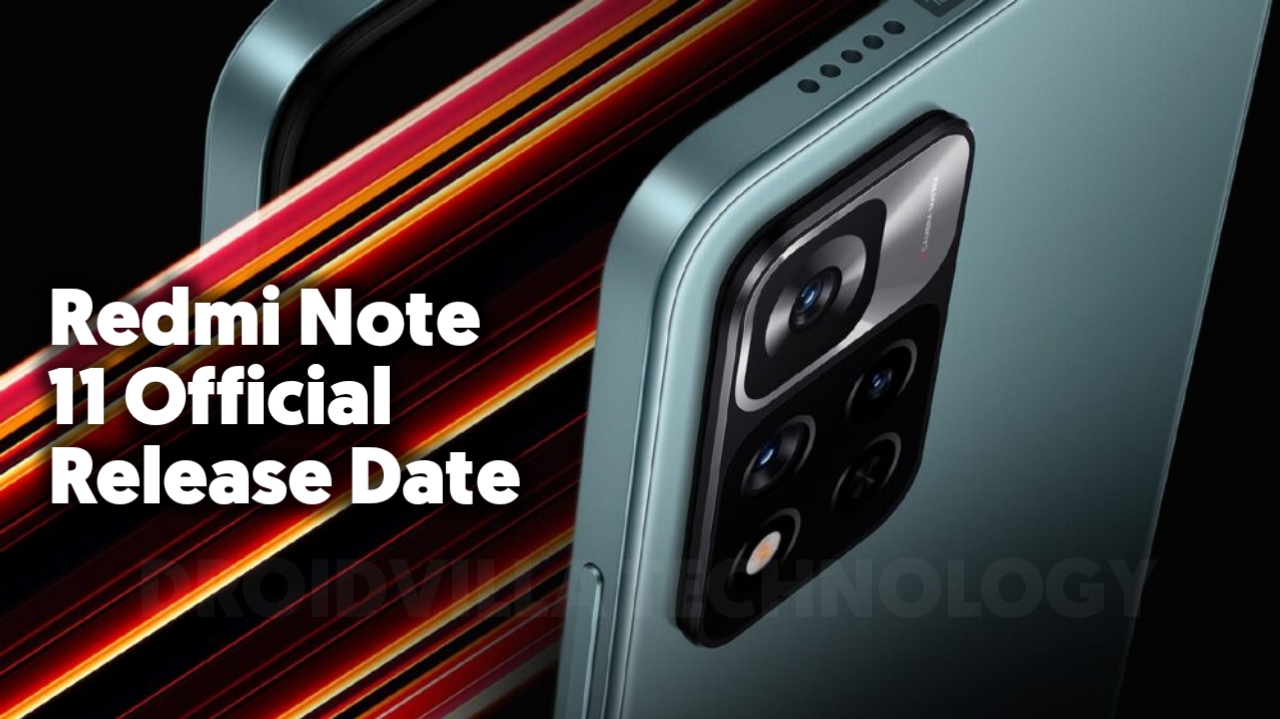 The official arriving date for the Redmi note 11 is scheduled to take place on the 28 October 2021.
Nevertheless, we are barely a week away from the Redmi Note 11 official launch, which is somewhat a lot of time for more awesome teaser leaks to surface in the web.


Don't miss an update, subscribe to our browser notifications and further join us on Telegram.