Remastered 'GTA V' is coming to PS5 next year with 'GTA Online'
At the PlayStation 5 reveal event, Rockstar Games announced that an expanded and enhanced version of the action-adventure game
Grand Theft Auto V
will be available in the second half of 2021. Furthermore, a new standalone
Grand Theft Auto Online 
will be free for all PS5 owners to claim in the first three months aftaft er its launch. Sony didn't go into much detail about what extra stuff GTA V on the PS5 will have, but we'd expect it to run at 4K resolution and at 60 frames per second, potentially with HDR added into the mix as well. We'd also expect the PS5 version to come with all the GTA V content that's been released to date.
If you have GTA V for the PS4 already, you might not be too enthused with the idea of buying the game again for the PS5. Sony hasn't yet made it entirely clear whether people who own the PS4 version will get a free upgrade to the next-gen installment. But the company does seem to want to keep PS4 owners playing, as it will offer PlayStation Plus subscribers $1 million worth of in-game cash for every month they spend playing GTA Online starting now.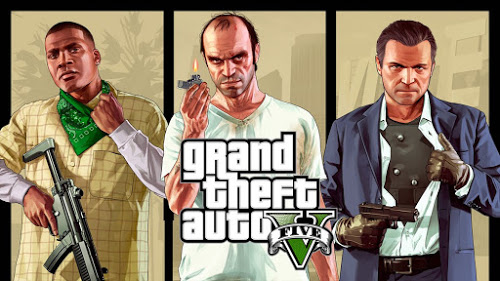 Grand Theft Auto V
Hopefully, with the enhanced capabilities of the DualSense controller, GTA V will feel even better to play on the PS5. And with the console's power, it is almost certainly going to look a lot better and run a lot smoother. 3D Audio should also make the game sound a lot more immersive. You might need one of our picks for the best gaming headsets to get the most out of such a system, though. 
 "With a range of technical improvements, visual upgrades and performance enhancements, GTA V and GTA Online will take full advantage of the PS5 hardware and its new features, making the game more beautiful and more responsive than ever."
Stay updated always via Droidvilla Tech whatsapp status updates…

Tap here

 to send us a whatsapp message to get your number saved and get updated on our post updates directly via your whatsapp status.