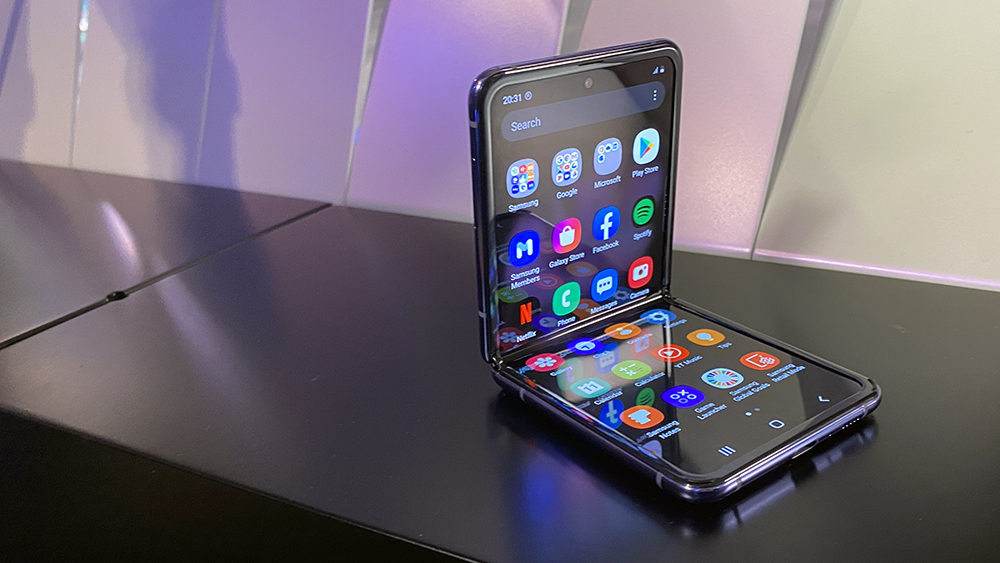 Samsung Galaxy Z Flip 2.
Samsung Galaxy Z Flip 2 Firmware Is Being Developed.
Samsung is set to launch two new foldable smartphones this year. One each in the Flip and Fold series.
These devices may arrive sooner than expected. The report that development for Galaxy Z Flip 2 firmware has begun was backed by the reports that the Korean firm has also started development for the Galaxy Z Fold 3 firmware.
The development of Galaxy Z Flip 2 Firmware has started by Samsung, with the model number SM-F711- According to SamMobile.
The device's model number was revealed way back in February. Now there are claims that development of firmware has begun as well.
The same source previously claimed that the upcoming Galaxy foldable smartphones will come in green, light violet, black and biege colors.
The device will supposedly come with 128/256GB storage options. There's no word on its RAM capacity yet. 
Furthermore, the Galaxy Z Flip 2 will ship with Android 11 and One UI 3.5 out of the box. Reports gotten earlier says that Galaxy Z Flip 2 will keep the 6.7-inch display from its predecessor.
Nevertheless, it will boast of a larger 1.83-inch display on the outside. The device will supposedly possess two different battery units – 2,300mAh and 903mAh rated capacity.
Put differently, expect a total capacity in the 3,200 – 3,300mAh range. It's very early for us to conclude on the accuracy of these reports, obviously.
However, Galaxy Z Flip 2 is slowly starting to take shape. It was reported that the Galaxy Z Fold 3 and Galaxy Flip 2 will be unveiled in the second half of this year. However, reports gotten recently claims the device may arrive early July.
Though Samsung has not said a word yet on when it will unveil its next-gen foldable smartphones.  But since it doesn't have a Galaxy Note phone this year, it's likely to release Galaxy Z Fold 3 and Galaxy Z Flip 2 early.