A new law has been passed by the EU parliament, which states that the USB-C will be the single universal chargers standard for all emerging and new tablets, cameras and smartphones come 2023.
The law was adopted by the Lawmakers with a vote of 602 in favour, 13 against, will.
This law might push Apple to switch from its lightning port on its iPhone to the USB-C which is widely used.
Manufacturers of laptops and other gadgets such as tablets and smart watches might have an extra time, which will start from 2026.
The goal of this rule is to make the life of Europeans easy and also reduce the height of outdated chargers and reduce consumer cost.
200 million euros ($195 million) per year will be realized as savings per year and excessive electronic waste per year will be cut off.
This announcement was made by Margrethe Vestager.
This move is expected to have an effect around the world.
The European Union has a huge influence as about 27 countries are home to 450 million people who are part of the richest consumers.
"Today is a great day for consumers, a great day for our environment," Maltese MEP Alex Agius Saliba, the European Parliament's pointman on the issue, said.
He went further to say that the single charger for multiple electronic devices will finally come to a reality and the rest of the world will learn from it and also follow suite.
Apple has already implemented this move because they already use USB-C charge ports on its iPads and laptops.
They however rejected the law to change its Lighting ports on its iPhones, giving several genuine reasons on how it will cause a disruption in their innovation.
Moreover some users have been hooked to Apple products because its latest iPhone models can capture high end photos and videos.
But there have been several complaints making rounds that the Lightning cable transfers data to only a minute fraction of the speed USB-C does.
More About Universal Chargers For Smart phones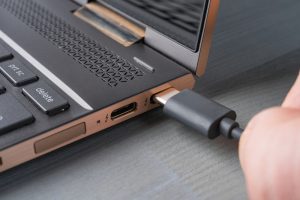 The law enacted by the EU will in a couple of years apply to all tablets, handheld mobile phones.", headsets, portable speakers, e-readers, earbuds, mice,keyboards and portable navigation systems.
Making a purchase of any of these devices will leave buyers with the choice of getting one with or without a USB-C charger, to take advantage of the fact that they might already own a charger.
They was a mutual agreement by makers of electronic consumer items in Europe, they accepted a single charging pattern from dozens on the market at about 10 years ago in a fair agreement with the European Commision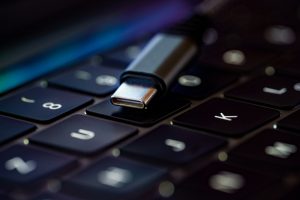 However Apple failed to abide by the rule, this made other manufacturers keep their other cables going, what this means is that there are some six types knocking around.
These alternatives include USB-A, mini-USB and USB-micro, creating a host of cables for consumers which can be tiring.
Moreover USB-C ports can charge up to 100 Watts, and also transfer data up to 40 gigabits per second, and can be used to hook up to external devices.
Apple has updated wireless charging for its recent iPhones – and it might do away with charging ports for cables in upcoming models.
A lot has been going on in the industry as each electronic company is trying to top the list and this has given rise to high innovations.
Join our telegram channel for more exciting updates via the link below ⤵️