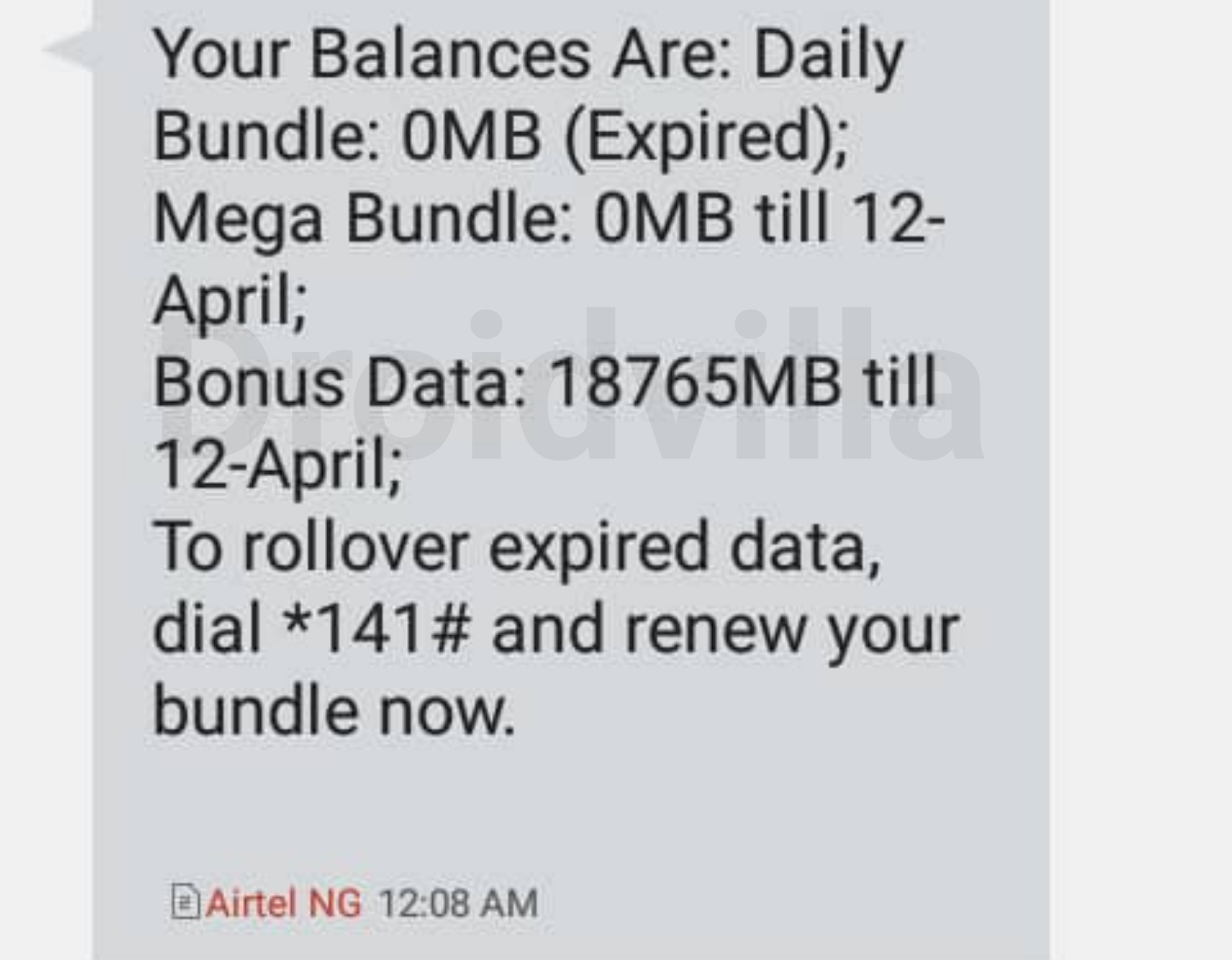 Airtel unlimited data
This post is first published on this platform and from a very loyal and active admins of droidvilla.com (ŘĂVĘŇ and Dennilsonwhyte).
We recently posted ways on how to earn free 1gig on
MTN
and also on
Airtel
, but this time around there is a way of which you can accumulate the free data gotten when you share the app by referring friends to download the app.
This tweak is exclusively for Airtel NG only!
Image below was taken by our admins after getting the trick tested!
Airtel unlimited data tweak
How to get Unlimited data on My Airtel App – App trick
Words from Dennilsonwhyte—
I know many of us have been waiting to see this trick… So let's get started!
First this stuff was on beta testing with my fellow bosses on Droidvilla.com .
– An airtel sim of any kind from Nigeria.
– Super good network
– 6.1mb to download
How it works – –
Download the app and sign in
Your airtel sim must be in the phone in order for the app to detect the verification sms as it will automatically verify your number).
Then once allowed in, you have nothing to worry about anymore just sit tight and wait for your first 1gb.
Now slide your screen from left to right on the app and scroll down to find share the app.
Now use the share the app option tobSend it to all your contacts and groups and as they keep downloading and signing in…you are getting your data accumulated!
Tip: Ensure to use the share the app option to invite friends and family to download the app.
That's it folks! I wish you all a happy Covid-19 lockdown 😂
Dennilsomwhyte™ cares
Don't forget to subscribe to our newsletter for more exclusive update.