WhatsApp Trailing to activate a Feature For cryptocurrency payments
A new feature on WhatsApp has emerged, A snippet of this Meta's new Novi digital wallet permits users particularly the ones resident in US to send and receive money directly in chats, that is amazing isn't it.
WhatsApp TO NAVIGATE WAY FOR USERS TO SEND AND RECEIVE MONEY: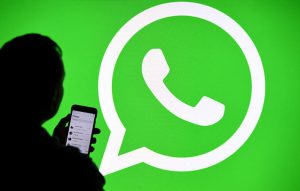 WhatsApp made this announcement that it is navigating a current way for end users to send and receive money directly in chats.
It's only available to a particular number of users in the US and uses Novi – which is a current digital wallet, which was just launched six weeks ago. Just like WhatsApp, Novi is owned by Meta, which was popularly known as Facebook, and the preview is designed to get reactions on this "new experience".
Novi's Stephan Kasriel tweeted about the new feature availablity on WhatsApp stating that it makes "sending money to family and friends and Bussiness associate as easy as sending a message".
One of the reasons that will make this work is, according to Novi's website – money transfers are seamless,secure, and instant and has no changes, either for sending or receiving. This feature is very amazing and sounds really interesting.
They is basically no difference between sending a photo and sending money using this feature it is almost the same thing: you click promptly on the paperclip icon, proceed to choose Payment from the menu, type in how much you wish to transfer and then click on the Send Money button.
Novi has been under 'construction' since 2019 under an entirely different name, and the original intent was to launch with its own cryptocurrency called Diem (formerly Libra) but as things went it is using a 'stablecoin' called Pax Dollars from a separate company, Paxos. Like all cryptocurrencies (and blockchain) this is quite difficult, for most people to understand.
It's relatively easy in the US, than in other part of the world, here because 1 Pax Dollar is equal to 1 US Dollar. It means you're obviously, sending or receiving Pax Dollars, but they're taken from or sent to a linked bank account in almost the sameamount of US Dollars. Novi also has plans to use its own Diem cryptocurrency "once it receives regulatory approval".
This new development isn't going as smoothly as hoped: US investigators have already called for Novi to be investigated by regulators because it was launched without approval by the appropriate authorities.
For now, the limitation means most that most US WhatsApp users won't be able to use the feature. But, they can still use the Novi app separately, but regardless of concerns surrounding the digital wallet, it's another step forward as regards , whatsApp offering the ability to pay friends and family in all countries the app is available.
At the moment, there has been no news of when payments will be enabled in the UK or other European countries, and in Brazil and India,or Africa. WhatsApp has used more local currencies as a way for users to pay each other.
Let's keep our fingers crossed and hopefully it will be available in Nigeria soon.
You can also visit our telegram channel for more information http://t.me/droidvilla