Twitter is rolling out auto-generated captions for videos, this is another move to make the platform more accessible. This will support "most languages" and will be available on both mobile and web.
Nevertheless, there will be a few limitations for this feature, some of which will be tweaked in future updates, hopefully.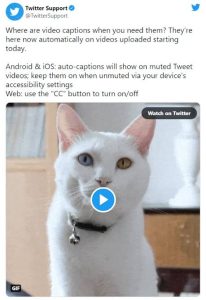 This is done by Twitter to have better accessibility features after receiving criticism for not having a dedicated team created since.
More About Twitter's Auto-generated Captions
These auto-generated captions will start showing on new videos that are uploaded on the platform. The captions will show up on muted videos for mobile apps.
You can unmute them by adjusting it on your device's accessibility settings. While for the web version, the captions can be turned on and off using the CC button.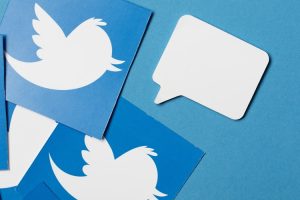 One of the limitations of this new feature is that the captions are only generated for videos that are newly uploaded on the platform.
Another limitation is that you cannot edit or change the captions as there's no way to report inaccurate captions. We hope they work on changing that soon.
The auto-generated captions are rolling out slowly to Android and iOS users as well as to the web version of Twitter. So if you're not seeing it yet, you'll have to wait a little longer.
Join Us On Telegram For More Exciting Updates